PRODUCTS
Trailer Mounted Portable Toilet Hire
Rent A Bathroom
Trailer Mounted Portable Toilet Hire
Easy to position and move between sites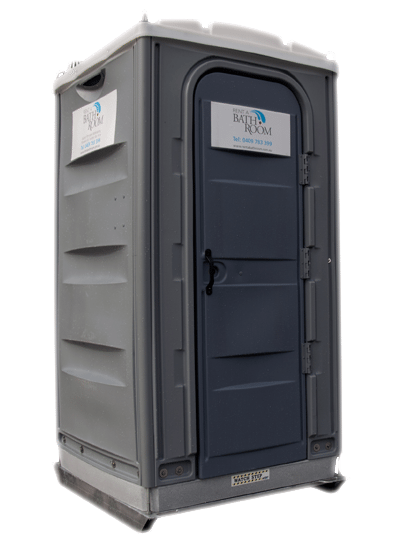 Rent A Bathroom trailer mounted portable toilet are fully road registered with a full load capacity of 650kg. Stabilising struts securely position the unit and ensure worry free use and operation.
Each toilet is designed to meet or exceed your current Public Health and Safety Standards.
---
Portable Chemical Toilets – Pump Out Servicing Available
The portable toilets are fully self contained and do not need to be connected to any external services. The waste water tanks are emptied by Rent A Bathroom at the end of a hire when we pickup the toilet.
For longer term hires or large and busy functions Rent A Bathroom can arrange to have these toilets serviced during the hire.
Key Features
Hand Wash Basin with tap
Hand Sanitise Soap Dispenser
Double Toilet Roll Holders
110 litre Fresh Water Tank
Heavy Duty marine type Flush Pump
Polypropylene bowl and stainless steel flap
400 litre waste capacity – 840 uses
Transport and Delivery
Flexibility allows the unit to be easily and conveniently be positioned onsite to cater for a wide variety of functions and events.
Rent A Bathroom deliver and pick up unless prior arrangements have been made.
Trailer Mounted Toilets are available to be picked up and returned to Rent A Bathroom upon request.
Contact Rent A Bathroom
0409 783 399
info@rentabathroom.com.au
Rent A Bathroom preferred payment options: Cash, Cheque, EFTPOS and Credit Card (2% surcharge on all credit cards)
ENQUIRE ONLINE
Have an enquiry about one of our services? Send us your enquiries with our easy to use online form and we will get back in touch with you regarding your requirements.
Our Clients
"Very helpful and easy to deal with, it arrived on time. The porta-loo was spotless, and they took it away when they said they would. No fuss at all. I couldn't ask for much more than that. Thanks guys."
Ian Whitehead