EVENT MANAGEMENT
SPORTS CARNIVALS
Rent A Bathroom
Sports Carnivals, Events and Competitions
Portable toilet hire for sports officials, competitors and participants…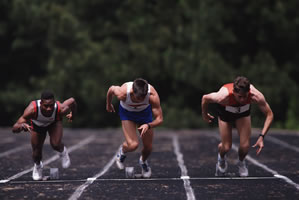 Rent A Bathroom hire portable toilets, portable showers and portable holding tanks are ideal for outdoor sports carnivals, sports events and tournaments where clean and environmentally friendly amenities for officials, participants and competitors add to the experience, convenience and safety of the sporting event.
Organisers of annual events like Ride To Work Day or Walk to Work Day can hire portable showers and other accessories from Rent A Bathroom so workers can participate in the sports activity and fund raising event, then freshen up before starting at work.
Long distance and endurance sporting events may need more portable toilets between check points and at checkpoints and overnight stays, portable showers may help revive or freshen up and recharge competitors. Portable holding tank hire can also increase the flexibility of site locations and time between pump-out servicing.
---
Key Features
Clean, durable, hygienic cubicle designs and construction.
Ideal for sports officials, competitors and participants.
Portable chemical toilets, portable sewer connect toilets, special needs and easy access portable toilets available for hire.
Portable holding tank hire offers practicality and increases you site location options.
Rent A Bathroom deliver, set-up and make sure all units are operational, clean and fully supplied before the event begins.
Rent A Bathroom pick-up remove and clean the site after the vent has finished.
Rent A Bathroom use environmentally friendly toilet paper and will supply rolls for the event. Confirm costs.
---
Pump Out Servicing for Portable Chemical Toilets and Waste Holding Tanks
Portable chemical toilets are fully self contained and do not need to be connected to external services.
Portable waste holding tanks are emptied by Rent A Bathroom at the end of your hire.
Arrangements can be made to service portable toilets and waste holding tanks during longer term hires, large and busy functions.
---
Portable Waste Holding Tanks
Ideal when sewerage or septic services are too far away, on rural and remote sites, for environmentally sensitive sites:
Aesthetic appealing, Black 1000 litre portable waste tanks
Can be daisy chained, connecting more than one together for larger events or longer duration hires
Portable holding tanks will require a pump out service from Rent A Bathroom or your local operator
---
Transport and Delivery
Rent A Bathroom deliver our mobile bathrooms, portable bathrooms, portable ensuites, portable toilets and portable showers.
If needed, Rent A Bathroom will lower and position the units using our crane.
However, you can lower and position Rent A Bathroom units from our truck with your forklift (insurance requirements / contracts need to be signed accepting responsibility for any damage).
Rent A Bathroom delivery drivers have the final decision on positioning to ensure proper operation and safety.
Rent A Bathroom will pick up and deliver the units unless previous arrangements have been made (delivery charges apply).
Contact Rent A Bathroom
0409 783 399
info@rentabathroom.com.au
Rent A Bathroom preferred payment options: Direct Deposit and Credit Card (2% surcharge on all credit cards)
ENQUIRE ONLINE
Have an enquiry about one of our services? Send us your enquiries with our easy to use online form and we will get back in touch with you regarding your requirements.
Our Clients
"Very helpful and easy to deal with, it arrived on time. The porta-loo was spotless, and they took it away when they said they would. No fuss at all. I couldn't ask for much more than that. Thanks guys."
Ian Whitehead